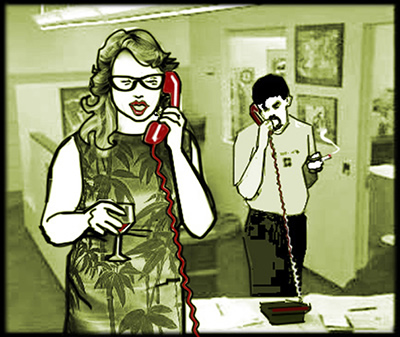 Here is our High-Tech Call Center ready to take your order! Operators are standing by—mostly. We try to keep them vertical as much as possible after morale-building breakfast cocktails. Weird Santa's Merry Minions would love to take your order and hear you talk about your holiday woes and the reason you want to just go away at this time of year.
Weird Santa cards work their magic on many levels. Order them at etsy.com/shop/Weirdsanta. These cards are printed and folded on letter-sized high quality card stock, one at a time, and include an envelope for mailing*, unless you want to just frame them; they're worth it!
*As of 12/1/2015, the Post Office still requires only one first-class stamp.